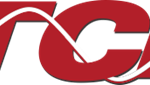 $0.00
MotorGuard eliminates harmful dv/dt to result in a sine wave output: Allows Nema MG1 Part 30 motors to be used where Part 31 motors would otherwise be required. Greatly extend motor and cable life by reduction of motor noise, vibration, and heat. Specific applications can reach 15,000 feet
High Performance Motor Protection Output Filters

MotorGuard eliminates harmful dv/dt to result in a sine wave output:
Allows Nema MG1 Part 30 motors to be used where Part 31 motors would otherwise be required
Greatly extend motor and cable life by reduction of motor noise, vibration, and heat
Specific applications can reach 15,000 feet
Typical Problems, Superior Solutions with MotorGuard
As Pulse Width Modulated (PWM) Drives are incorporated into various applications and processes, the increased energy savings and decreased maintenance on variable frequency drives can be offset by increases in motor failures.
The MotorGuard product family has been designed as an engineered solution for motor failures due to the reflected wave phenomenon.
For Lighter Variable Torque Applications
For lighter variable torque applications, we recommend the MotorShield Sine Wave Filter.
TCI now offers the MotorShield sine wave filter which provides the same sine wave filter performance as the MotorGuard, but in a smaller package. The MotorShield is the perfect solution for variable torque fan and pump applications.
Reflective Wave Phenomenon
Voltage wave reflection is a function of the voltage rise time (dv/dt) and the length of the motor cables.
The impedance on either end of the cable run does not match, causing voltage pulses to be reflected back in the direction from which it arrived. As these reflected waves encounter other waves, their values add, causing higher peak voltage.
As wire length or carrier frequency increases, the overshoot peak voltage also increases.
Peak Voltages on a 460V system can reach 1200 to 1600V, causing rapid breakdown of motor insulation, leading to motor failure. On 575V systems, the peak voltages can easily reach 2100V. If this is left uncontrolled, insulation failure may occur.
Eliminate Reflective Wave
The MotorGuard filter converts the PWM wave form to a near sinusoidal wave form by eliminating the carrier frequency, allowing sensitive applications to take advantage of the efficiencies and savings that PWM output power supplies and drives offer.
Performance
Voltage without MotorGuard
MotorGuard Benefits
Eliminate Torque Ripple
Eliminate Voltage Wave Reflection
Can reach 15,000 feet for specific applications
Reduce Motor Noise, Vibration, and Heat
Increase Motor Life
May be used with virtually all AC induction motors, lead lengths and lead types
Can be used with a wide range of carrier frequencies from 2 kHz to 12 kHz.
MotorGuard Specifications
Carrier frequencies from 2 kHz to 12 kHz
Short Term Overload Rating: Tolerance 200% rated I for a maximum of 3 minutes
System Voltage: 480 VAC, 600 VAC
Insulation System: Class H (180° C) or Class R (220° C)
Temperature Rise: 115° C or 155° C
Ambient Temperature:

Open Panel 50° C (122° F)
Enclosed Panel 40° C (104°F)

Distance: up to 15,000 feet
Voltage Distortion: < 5% (typical)
Agency Approvals: Industrial – cUL, UL
Enclosures:

Industrial Version: UL Open, UL Type 1
General Purpose: NEMA 1 and 3R
MotorGuard Typical Applications
Extreme long motor lead lengths. Applications can reach 15,000 feet
Low voltage PWM power supply to medium voltage motor
Multiple motor applications such as conveyors, blowers, pumps, and fans
Test floor and test stand applications
Shore to ship power for non-60 Hz systems
HVAC systems to reduce audible noise
Performance Guarantee
Properly sized and applied, the addition of a MotorGuard Output Filter is guaranteed to bring the application into compliance with NEMA Standards Publication No. MG-1. If the system fails to meet MG-1 standards with the addition of a MotorGuard filter, TCI will take back the output filter and pay shipping both ways. This offer is valid for 60 days from installation date.