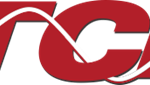 $0.00
The HGA active harmonic filter actively monitors the load current, reacting to changes in load almost instantaneously, while returning true power factor to near unity.
HGA-HarmonicGuard Activo
The HGA active harmonic filter actively monitors the load current, reacting to changes in load almost instantaneously, while returning true power factor to near unity:
Virtual real time correction of the non-linear current
Synchronization of the current and voltage waveforms
Always attempting to achieve unity power
Never allowing for leading power factor
Actively Limits Harmonic Distortion
TDD reduction to 5% or better at Full Load
Meets IEEE-519 2014
Improves true power factor – improves energy efficiency
System-applied – MCC & Switchboard
Touchscreen display
UL 508 Certified. No SCCR required by UL Standards for the filter.
Communication options include Modbus RTU over RS485, EtherNet/IP, Modbus TCP/IP, and DeviceNet
Fits is Narrow Spots
In a tight spot? The HGA configuration minimizes the space required for harmonics mitigation in the electrical equipment line up, maximizing building space for more productive uses. For example, our 200 A HarmonicGuard Active filter has been re-engineered to have the same form factor as our popular HGA 250 A  and suitable for single door MCC integration.
Additional New Features
The 500 Amp rating for larger systems
600 VAC System Compatibility
UL Type 3R Enclosure for outdoor environments
HMI Display
Fully featured 65k color touchscreen HMI display:
Harmonics and Power Quality
Variable frequency drives and other types of non-linear loads take the incoming power from the utility and modify it for more efficient use within a wide range of applications. The conversion process creates current and voltage distortion.
If non-linear loads represent a significant portion of the entire installed load, this distortion begins to cause problems throughout the electrical system:
Transformer and distribution equipment overheating
Random breaker tripping
Sensitive equipment may fail completely
Poor power factor
Performance
Unfiltered waveform with Injection
Current from the HGA
Resulting Line Current
Waveform with HGA
By actively monitoring the line or load current, the HGA harmonic filter determines the nature and quantity of harmonic currents in the system and cancels the same by injecting equal amounts of harmonic currents opposite in phase. A state-of-the-art high speed DSP controller and a pulse width modulated (PWM) IGBT based power converter help to provide virtual real time compensation of non-linear load demanded by VFDs and other applications. HGA also inherently tries to synchronize the line current with its voltage resulting in near unity displacement power factor. Thus, HGA provides solutions for both reactive current and harmonic current compensation.
Meeting IEEE-519 Recommendations on Harmonics
The HGA active harmonic filter provides a cost effective, efficient solution allowing the user to meet IEEE-519 requirements. Using harmonic analysis software, TCI can help customers meet IEEE-519. Typical applications include:
Wastewater treatment plants
Commercial buildings
Hospitals
HGA Filters Versus Other Harmonic Solutions
The HGA active filter can be a better overall system solution when compared to large, expensive 18 pulse VFDs or multiple passive drive-applied filtering:
Save money
Save space
Reduce energy losses
Bus-Applied Configuration for MCC or Switchboard
This bus-applied filter design can be directly connected to the power bus in standard MCC and Switchboard configurations. As with other bus-applied designs, impedance must be installed on the load side of the HGA filter.
Product Specifications
TDD Reduction to 5% or better at Full Load
Power Factor Correction to less than or equal to .98 lagging
Power Factor Improved to near Unity
Response time of less than 8 ms to step load changes
Additional filters can be added to increase correction capability
Units can be paralleled without any calibration
Self-Commissioning Installation
Modular design
Harmonic Cancellation to the 50th harmonic
The HGA active harmonic filter is a very sophisticated, stable, and effective solution for harmonic and reactive power compensation.
IEEE Standard 519-2014
Table 2 – Current distortion limits for systems rated 120 V through 69 kV
Maximum harmonic current distortion in percent of IL
Individual harmonic order (odd harmonics) a, b
ISC/IL
3≤h<11
11≤h<17
17≤h<23
23≤h<35
35≤h≤50
TDD
<20c
4.0
2.0
1.5
0.6
0.3
5.0
 20<50
7.0
3.5
2.5
1.0
0.5
8.0
 50<100
10.0
4.5
4.0
1.5
0.7
12.0
 100<1000
12.0
5.5
5.0
2.0
1.0
15.0
 >1000
15.0
7.0
6.0
2.5
1.4
20.0
a Even harmonics are limited to 25% of the odd harmonic limits above.
b Current distortions that result in a dc offset, e.g., half-wave converters, are not allowed.
c All power generation equipment is limited to these values of current distortion, regardless of actual ISC/IL.
where
ISC = maximum short-circuit current at PCC
IL = maximum demand load current (fundamental frequency component) at the PCC under normal load operating conditions.
Manuals: Current and Legacy
The table below includes links to current and legacy active filter manuals. The software version of the filter is noted on the About screen, on the HMI display.
Manuals
Quick Start